You want to know how to manage finances while increasing profits and the liquidity of your cash flow. That way you know where you stand and how you can best grow. Sometimes working with a financial expert in-house does not cut it for turning a profit. You need to outsource and find an advisor that prioritizes your best interest. This is usually a Chief Financial Officer or CFO. 
DeepSky as a CFO advisory service will combine experience from various industries with a thorough understanding of how numbers translate into viable strategies. We provide another watchful gaze and our declaration to guide your business in the right direction, to properly organize your financial statements. If you need help identifying potential credits rather than expenses and debits, our gaze will help. 
What Are CFO Advisory Services?
CFO advisory services are, on the surface, providing financial consultation to clients to help improve their profits, reduce costs, and increase the viability of cash flow. You receive help from a financial advisor who makes recommendations after seeing your balance sheets, income statements, and assets. They will determine what adds fiscal value to your market. 
You can identify a competitive advantage with the help of these advisors, who are trained to find the potential niches in the market and ways that you can cut costs. They also will identify deficiencies or trends that could upset your growth.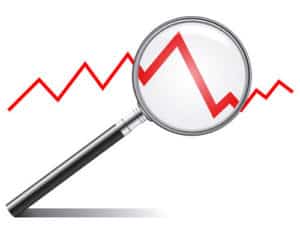 Why are advisory services better than having an in-house accountant? For one, outsourcing to the experts means that you save on the costs of hiring a new employee and paying their salary annually. Those costs add up, especially since an in-house accountant needs to juggle many hats. When you outsource, you have the tasks divided among several experts who can specialize in the tasks needed, and not have to pay a salary. 
For another, an in-house accountant currently managing your finances is amazing if they're balancing your books but may lack the know-how to translate numbers. Having someone who can analyze the data makes a difference. An expert can then apply their conclusions to practical business matters. That way you can make decisions knowing the tradeoffs and benefits of each one.
CFO Consulting
What makes DeepSky's services different is that we want to be more than your consultant. We want to be your wingman as you navigate the hazards of bank accounts and balance sheets. Our FinancialWingmanTM makes personalized accounting for affordable so that you can get a veritable plan on how to manage your finances. You get a specialized Chief Financial Officer, or a team if you wish. 
In addition, we help you reach the next level so that your venture becomes highly profitable. You can hire the best talent for your business, and receive objectivity from us. We have an emotional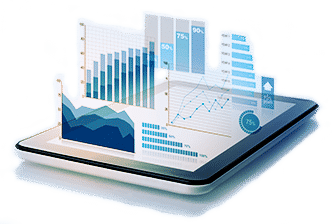 distance to deliver clarity and new perspectives so that you can focus on delivering value to your client. Our primary goal is to optimize your business with that financial point of view. 
We also have access to some of the newest accounting software. Rather than you the client purchasing these programs and navigating them alone, we use and optimize these strategies to your benefit, saving you time and money. All of our experts can determine which software is best for your company. 
Our cash forecasting system is reliable. We will predict the future of your cash flows and how best to manage them. Our experts optimize the calculations, and the revenue that will enter your company operations. 
Get Advice From DeepSky
DeepSky is a high-quality accounting firm that will help you achieve your financial goals. Outsource your services to us, and save on costs as we increase your profits. You can go beyond our educational articles and videos to get your foothold in your business of choice. 
Reach out to us today to get started. We will be very happy to help you get started and provide the advice that you need. DeepSky has the right Wingman to turn your business around and gain that market share.