Management Consulting Firm for Service Based Companies
If you're the owner of a service based company located in the Orange County area, you could be in the market for a management consulting firm to help you succeed. Your first question may very well be "What is management consulting anyway?" Don't worry though because that's usually the first question that most business owners ask. Management consulting is described as a method for helping businesses with improving their overall performance. You could find the need for drawing upon this type of expertise for any number of reasons, which could include being able to gain purely objective advice from experts like our team at DeepSky Accounting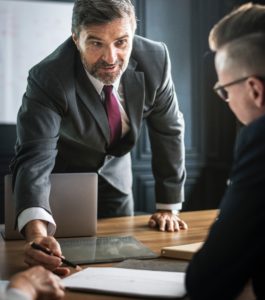 .
Adapt and Excel
Service based businesses these days are starting to find that they have to adapt almost daily to things like changing customer expectations, emerging business models, evolving regulations, disruptive technologies, and increased competition in their field. Being able to adapt to those changes faster than your competitors is crucial in the business world of today. You need to be able to remain competitive at all times, thereby transforming any challenges that come your way into opportunities for excelling way beyond your dreams of success in business.
Fine-Tune Your Business
We can help you to fine-tune your business for reaching optimal performance, achieving your objectives, and transforming the value of your business into an agile, forward-thinking company that's totally ready for anything that the future might bring. You can rely on us to assist you with your critical business issues while also positioning you for succeeding in an evolving marketplace. Our management solutions for your company will be customized to your needs, specific industry, and scale.
Timelier Insights
Our legacy of financial functions experience can help your business to save both time and money while adding value and leveraging shared services. In addition, our specially tailored solutions can help your business evolve into one that is more efficient and analytical with data-driven processes designed for providing timelier insights into important financial decisions for meeting your business objectives.
Get Your Free Quote
With all that you have to do to run your service based business, you don't have much time for fretting about the financial health of your company. At DeepSky, we can help you with all of that with professional management consulting. Let our expertise take the stress out of your financial management protocol and give you a lot more time to grow your business. All you need to do is contact us at (949) 200-6829 and we'll give you a free quote so you can get back to the business of growing your service based business like you should.