Are you an Orange County entrepreneur whose enterprise has grown to the point where you're in serious need of a CFO? If so, the chances are pretty good that the financial drain of a full-time CFO is not a viable option. An outsourced CFO could definitely be the way to go and, at DeepSky, we can provide that for you. Whether you need a part-time CFO, an interim CFO, a project-by-project CFO, or help with some strategic financial planning, we can help.
Full-Time CFOs Aren't Cheap
It's a fact that the majority of even the most talented entrepreneurs are not necessarily well-equipped for handling budgets, investors, and financing strategies. However, it's also a fact that bringing a full-time CFO onboard isn't cheap. If your entrepreneurial revenue is rapidly growing quickly, you've taken on some new investors, and/or have been the recipient of some outside capital, it's probably time for the help of an outsourced CFO.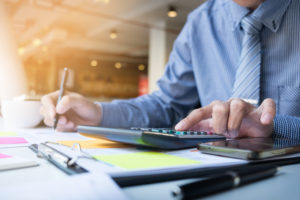 Serving Entrepreneurs in Orange County
We're very proud to be serving entrepreneurs like you in the Orange County area and providing comprehensive CFO services year-round. If you feel that you need experienced CFO guidance, but don't necessarily need one on a full-time basis, consider us to be your go-to resource for ensuring the ongoing success of your business.
Satisfy Your Entrepreneurial Goals
We can start by providing an estimate of the total number of hours a week that we feel could satisfy your needs. The average engagement generally runs from four to ten hours per week. We always offer you the right to cancel at any time if you should feel dissatisfied with any of our CFO services. In addition, at the end of every month, we will deliver a report to you that outlines all services performed during that particular month as well as the goals that we were able to accomplish. When you review this report, you'll have a better picture of your financial health and can schedule and modify any future services (if necessary) for the purpose of satisfying your entrepreneurial goals.
Free Consultation and Quote
In the event that you're still not quite sure if you need outsourced CFO services or not, please feel free to contact us for a free consultation. We're offering easily affordable rates with absolutely no long-term commitment on your part. Learning more about our CFO services is made easy for your convenience. We'd be more than happy to answer whatever questions you have and to start identifying your financial management needs. You just might discover that outsourced CFO services are your perfect option, so contact us today at (949) 200-6829.