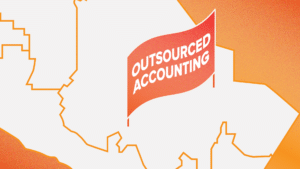 If you have bootstrapped your business, we know all too well just how big a fan of DIY you probably are. That's a good thing, of course, but only in certain areas of your business. During the startup stage, you undoubtedly made the big decision to keep costs really low by handling everything yourself. However, at some point, your bookkeeping process requires the professional touch. The only problem is that most business owners aren't really sure when that is. When is the turning point from DIY to professional bookkeeping and accounting for your Orange County business?
Professional Accounting Help
When you started your small Orange County business, keeping track of a small pile of expenses and sometimes an even smaller pile of profits seemed like a no-brainer. You could take a few minutes out of your day to record them and crunch some numbers. However, as time goes on, those expenses mount and hopefully so do the profits. While all of these metrics growing, it is getting more and more hard to keep them in control. As a human being, you may have trouble micromanaging your business. So, when you feel that you need help, look for orange County bookkeeping services.
Don't Get Into Trouble
If you don't have the necessary figures to sort it all out though, your small business could very quickly get into big trouble. That's the turning point in your business where you know that you need professional help with your basic accounting needs. It's the only way to get back on track, get a handle on your finances, and plan for the financial future of your business. We can help you by getting it done right as a bookkeeping service in OC and giving you a financial dashboard upon which you can start basing your business decisions on. That way, you won't get into trouble.
Grow Your Business
When you discover that keeping your own books really isn't the best use of your valuable time or that you're finding yourself hating that part of being an entrepreneur, we can help. We have an in-house team of bookkeepers that is ready, willing, and able to take all of your bookkeeping woes off of your hands for good. That means more time available for growing your business instead of just growing that pile of unrecorded receipts and expenses.

Take the Pain Out of Your Financial Future
Whether you own a small one-man (or one-woman) business or you have multiple employees, taking the pain out of financial recordkeeping is what we do. In addition, it will all be designed to help with optimizing and growing your business. We'll become an extension of your team by assisting you with balancing your company's financials, including expenses, revenue, income statements, and much more, for ensuring accuracy and avoiding tax audits.

Start Scaling Today
At DeepSky, we're here for you and all you have to do is call or click. Don't wait until you're tearing your hair out over all of that unfinished recordkeeping. It can pile up and become unmanageable quicker than you think. Just contact us and let us handle it for you. You'll soon discover that life is much easier when you trust your books to professionals.